Why hire me? Here are a few things that set me apart.
Depth and breadth of experience.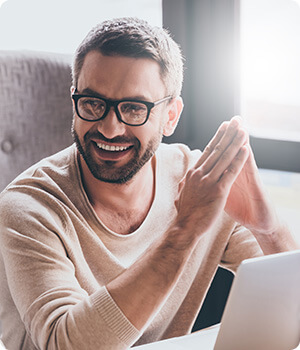 I am an MN-licensed real estate broker and attorney. My work experience includes mortgage banking, title insurance, and buying/selling real estate for governments and individuals. My 25+ years in the industry means your real estate deal is in good hands.
Communication style
I would rather listen to what's on your mind than tell you what's on mine. My ego is an appropriate size. When it's time to give advice, I am direct and considerate.
No junk fees
Rebecca Law & Associates does not impose junk fees, such as a broker or administrative charges. These extra fees add hundreds of dollars to your transaction and charge for the same services previously included within the real estate commission. Most brokerages use this tactic to fatten their profit margin at your expense.
Info geek
I love surfing the Web to learn new things. My passion for research makes me an excellent resource for people who crave information. My knowledge of real estate communities is especially valuable for clients relocating to the Twin Cities area.
Dual Agency
Unlike most agents, I won't represent both the buyer and the seller in the same transaction. Not even if you ask nicely. It's legal, but I don't think it's ethical or realistic. It's simply not possible to negotiate the best terms and highest price for the seller while also obtaining the best terms and lowest price for the buyer.