The business world may be challenging and even downright unpleasant. Small businesses unexpectedly find themselves in a legal minefield or maze when a customer, employee, or business partner becomes troublesome. To have someone on your side when you need support, it's usually a good idea to have a working relationship with some business lawyers who are familiar with the industry and comprehend the challenges at hand.
When it comes to how it applies to particular circumstances, commercial law is frequently very complicated. Since this is a very complex field of law, non-specialist attorneys frequently cannot offer much assistance. The sheer variety of potential problems necessitates expert handling.
As an illustration, the following are some of the topics addressed by commercial law:
Contract law
Public liability
Business conduct
Consumer law
Commercial disputes
Commercial property, and
Supply chain problems
These problems can, however, also be combined, and they are never straightforward. Additionally, complicating matters is the possibility of several parties to a dispute.
What the Commercial Law Covers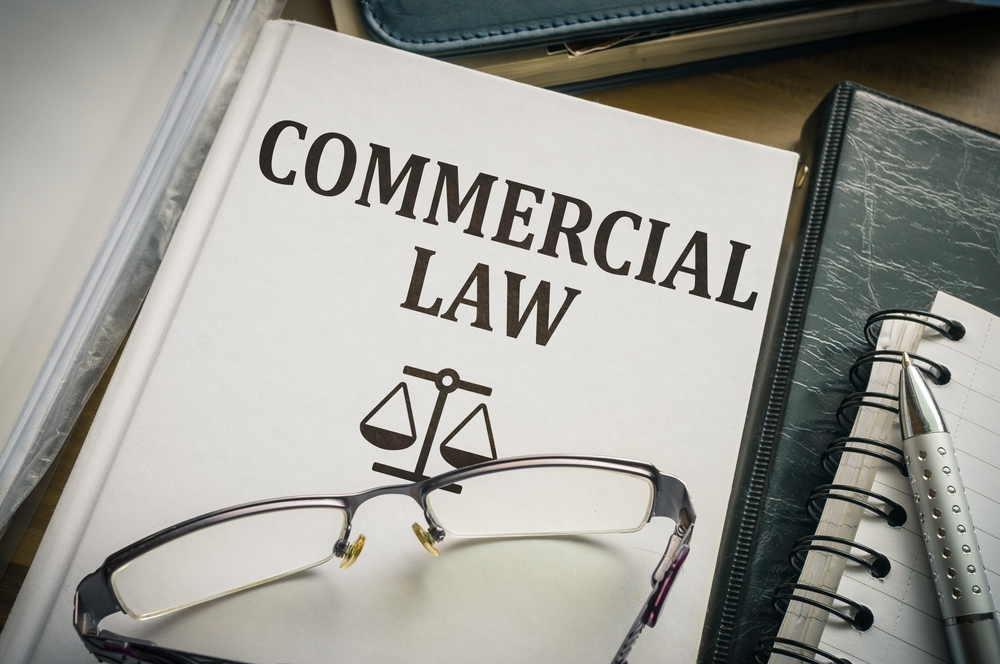 Commercial law is the body of legislation tasked with regulating business; it covers all aspects of commercial transactions and the legal repercussions of business interactions. It is crucial for people and organizations involved in regular business and commercial operations. The practice of commercial law assures compliance with all applicable laws governing business and commercial transactions, fostering an environment conducive to reasonable and fair business practices.
Without the guiding principles supplied by commercial law regulations, unethical and unjust company practices that do not adhere to ethical standards would be allowed to flourish. Due to its emphasis on regulating business civil actions, the area is typically considered a part of civil law. However, the consequences of breaking this code of law could result in both civil and criminal measures being taken against those who do so.
The goals of a corporate lawyer
Commercial law is one of the most common practice areas for lawyers globally. A commercial lawyer can work in a variety of industries, such as the private sector as a corporate lawyer or the public sector as a regulatory counsel. A commercial lawyer will most likely be a legal expert in corporate law, antitrust law, patents, intellectual property, and other business-related laws.
A lengthy education is required to become a business lawyer, which may begin with undergraduate studies. Although a bachelor's degree in law is not necessary to work as a business lawyer, those who are interested in the field may opt to study for one in a closely connected field, such as business, economics, or communications.
The concept of commercial law is that it is a particular law that applies to specific people and activities. Its content is created by patrimonial legal relationships of a commercial nature (acts and deeds of trade); additionally, it is created by non-patrimonial relationships that are relevant to the commercial activity and in which the traders are found in relation to one another on an equal footing with respect to the law.
Duty of a Commercial Lawyer
A commercial and business lawyer's primary duty is to assist his clients by giving them legal choices and advice on how to make decisions in a commercial setting. Corporate lawyers provide legal guidance on contracts that relate to corporate organization, buying and selling companies, preparing and developing commercial agreements, managing and assisting in the resolution of commercial conflicts, and negotiating technological license deals. This aids corporate, industrial, and commercial clients in managing their internal business processes.
A corporate law attorney will offer the required assistance in preparing documentation for the company, helping you make the right choices also allowing you to determine the dangers facing your business:
Commercial contracts – negotiations, drafts, additions, modifications, termination, and insertion clauses in any commercial contract;
Commercial litigation – assistance or representation in the pre-trial negotiation phase and before the courts;
Receivable recovery
commercial property – exploitation and protection, trademark registration
Legal Advice
What exactly do corporate lawyers do?
Corporations or large firms are frequently the clients of commercial attorneys. As a result, a typical day can include tasks like reading and amending contracts, drafting legal documents for organizations, and analyzing corporate mergers. On the client's part, it could also be necessary to possess strong negotiating abilities for the conditions of a contract or license agreement. As a result, the task will depend on your area of expertise as a business lawyer. However, a number of business attorneys are referred to as "commercial lawyers," which means that they primarily serve one client and focus on the business's legal difficulties.
Commercial and business attorneys frequently deal with litigation involving commercial disputes that take the conventional form of contractual claims. Commercial attorneys' jobs include requesting that applicants assist their clients with litigation and assist them in being ready for potential opposition.
What makes excellent commercial lawyers?
A skilled business lawyer must possess great academic credentials, the capacity to think creatively, strong communication and negotiation abilities, and thorough attention to detail. To succeed in corporate and commercial law, you must acquire exceptional business and commercial law knowledge, current trends, and legislative and regulatory developments.
Additionally, you'll need to become knowledgeable about commercial and company legislation in other nations where your clients have operations or want to make investments.
A commercial and corporate law attorney develops effective solutions.
A lawyer with expertise in business law has the responsibility of continuously studying the legal difficulties pertaining to the economic activity engaged in by his clients, in addition to advocating for them in court and offering the best solutions specific to each case. The client must therefore seek the finest answers for her situation and make use of the outcomes provided as soon as feasible.
Additionally, excellent corporate lawyers excel at project management, have in-depth knowledge of corporate law, are able to see both the big picture and the details, exercise excellent judgment, communicate with the client effectively to ensure everyone is on the same page, comprehend the client's goals, and are responsive.